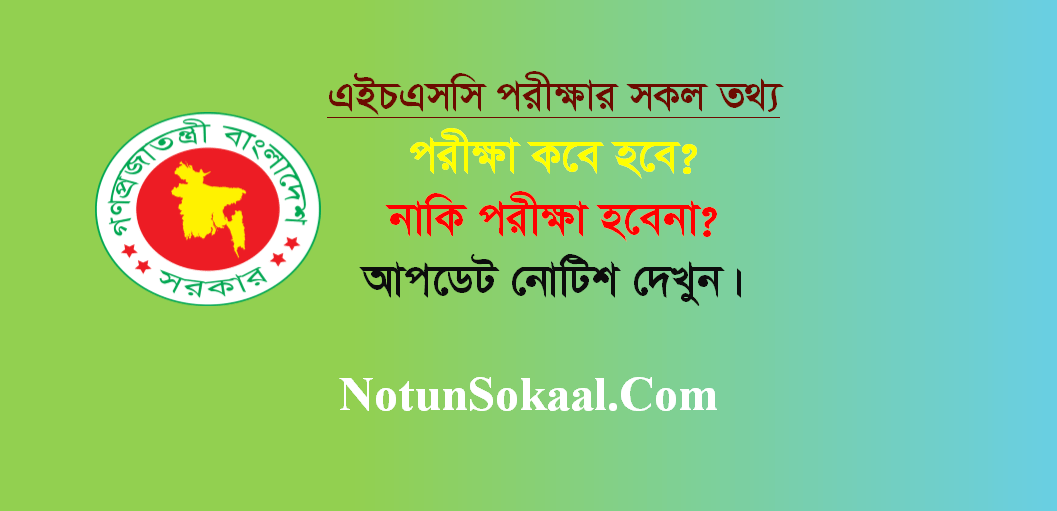 HSC Exam 2021 is now an important issue for the hsc candidates. According to the old update routine which was published on 04/03/2020, HSC Examination was scheduled for starting on 01/04/2020. But due to some critical condition, exam has postponed. So we discuss about hsc exam all update news in this article.
HSC Exam Notice 2021
All of you know that Bangladesh has recently faced a dire situation for corona virus. The activities of all the organizations in Bangladesh are almost stopped. Likewise Education sector workings have also closed due to this Pestilence. As a result, hsc examination has stopped. The Education board Bangladesh published a new notice on their official website in the date of 23/03/2021. According to the notice the hsc exam has postponed. For your help the notice is below
 The notice show you that the hsc exam has postponed and The new routine will be announced later. So students, wait for the new exam routine.
Important Post : HSC New Routine 2021
Helpful Post : SSC Exam Result 2021
HSC Exam Kobe Hobe
Government has announced the shutdown notice across the country. The education ministry of Bangladesh does not declare any notice about the exam held. At a time the holy ramadan is knocking at the door. After that Eid-ul-azha will come. Considering everything the schools have closed. So it is easy to say that hsc, dakhil and vocational examination will not sit before the Eid.
Now the question is when the exam will conduct? Secret sources said the exam will sit after Eid. Chairman of Dhaka Education Board and the head of the inter-board coordination committee, Ziaul Haque, said the new routine will publish soon. So you have to wait for the new exam routine.
HSC Exam 2021 Update News
About 11 to 13 lakh students are eagerly waiting for the Higher Secondary Certificate (HSC) and equivalent examinations. There are total 10 education boards—eight general, one madrassa and a technical education board in Bangladesh. HSC exams will sit in 9,000 educational institutions under 10 Education Boards.
Because of over spread of coronavirus, Education ministry has to think anew about hsc examination. Do you want to know when will publish hsc new exam routine? Then your answer is, the new rutin will not publish yet. After publishing the routine we will update this post with new routine. So stay here and keep your eye in this article.
HSC Exam Ki Hobe ?
Many of us think the examination will not happen. Is this information right? Considering corona issue in our country, it has a possibility to cancel the exam. Then what will happen if the examination cancel? Don't worry, Education Ministry will take the alternative necessary steps for this issue.
It has a possibility to conduct hsc examination after Eid. So you have to mentally prepared for this exam. If the exam will cancel then many of us think hsc result will publish according to ssc result. So stay with us to know the update news first.
In Conclusion, we want to say that delete your tension and stay in the study. Whenever the exam is held you should not be afraid. All the best for your examination.
Facebook Comments